Built on the Jeep Rubicon Chassis, this beast of a vehicle makes for a great daily driver, but can and should definitely be taken off road for a good time. You'll notice a wide range of features were designed to make your ride in this vehicle enjoyable and powerful. Muddy roads, a sudden snowstorm, torrential rains. Mother Nature has nothing on the Defcon. In fact, this rugged vehicle was made for challenges. In our American Fastbacks Defcon Review we look at why this rugged beast is sure to impress anyone who dares to take it for a spin.
Chassis
The Defcon's chassis is 3.6 liters, V6, and includes an automatic transmission, four wheel drive, and more. The Dana 44 axles with a 4.10 gear ratio and front and rear locking differential come together to create a town package that is bound to impress even the toughest critic. And with a GPS with trail features you'll love being able to take this on the trails and give that tow package a run for its money!
Safety Features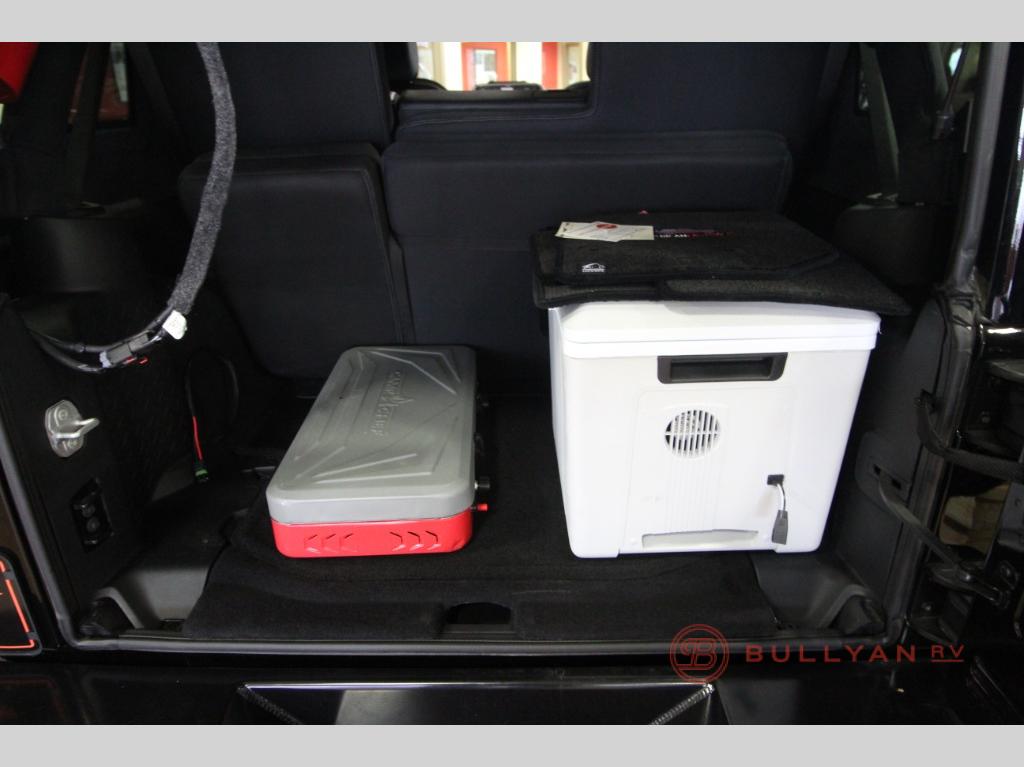 Regardless of where the road takes you, the Defcon is full of safety features that promise to take care of you. This includes coming with a fire extinguisher, smoke detector, and carbon monoxide detector. A medical kit with a snake bite kit is also included and an important part of any adventurer's arsenal.
Additional Features
One of the best things about this vehicle is the surprise around each corner. From the Stainless steel galley that includes a stove top and fridge to the back up camera, there are loads of features designed to make life on the road just a little easier.
Options
You can choose form a huge selection of options to customize Defcon to meet your needs. Whether you want custom floor mats or electric running boards, this vehicle can be decked out to be everything you want it to be and then some. Check it out and see how you can add a little adventure into your life!
If you're interested in learning more about our 2019 Erwin Hymer American Fastbacks Defcon for sale, contact us. We can answer your questions and help you determine if this beast is right for you. If it isn't, we have many other American Fastbacks for sale.