Nothing beats campfire cooking! Somehow, meals cooked and enjoyed outside around the glowing coals and crackling flames of a campfire just taste better. Cooking over a campfire isn't without its learning curves, though. Follow our campfire cooking tips to help the experience go smoothly.
Check Campground Policies
Check the campfire policies issued by your campground ahead of time. There may be local burn restrictions in place, or certain ordinances around which hours of the day or night you can keep a fire going. Make sure you know what the policies are ahead of time so your plans aren't subject to change. Also, if your campsite has a campfire pit or fire ring included, check to see if there's an over-the-fire grill included. While this is a pretty standard campground feature, you'll want to bring your own if there's not one already provided.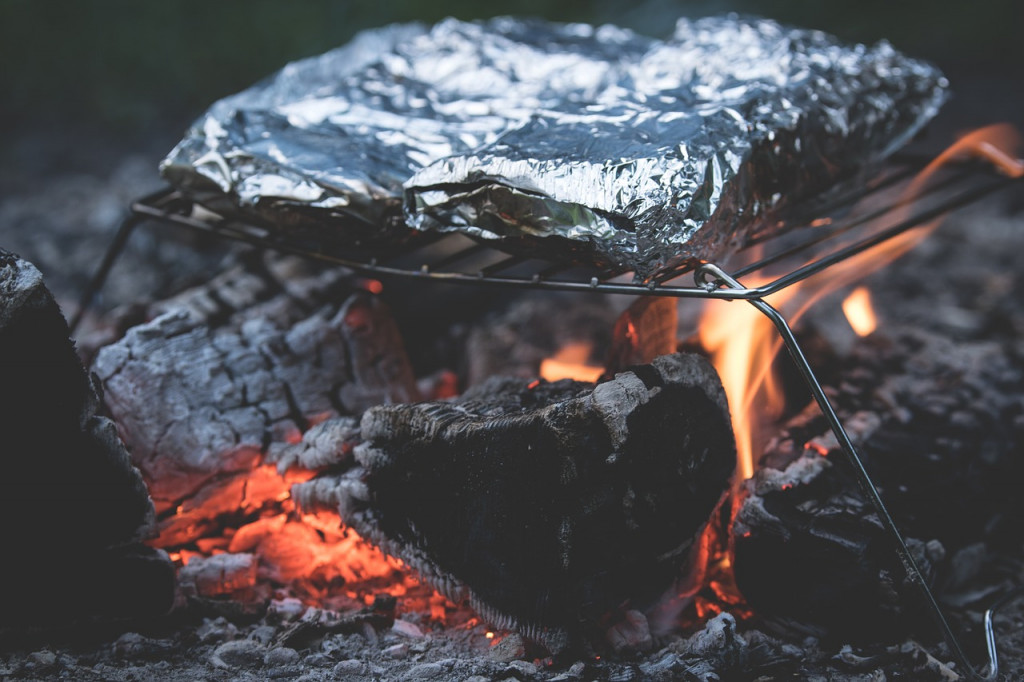 Less Is More
You don't have to bring every single kitchen tool you own when you head out for a camping trip in your new or used RV – and trust us, you don't want to. Pots, pans, and kitchen utensils not only take up precious space, but the pounds add up quickly, too. A couple ways you can minimize what you're bringing along include these ideas:
Group up recipes you plan to make that use the same food prep tools and dishes.
Reduce knives and cutting board quantities by using one set for a full meal's prep – just make sure to cut vegetables before you use the tools on raw meats.
Look up campfire packet recipes that allow you to place ingredients together in an aluminum foil packet and directly into the coals (another lightweight way of cooking!).
Prep what you can in advance of your trip and store pre-combined soup and stew ingredients together in food storage bags (freeze flat to take up less space in your freezer). Then, just dump into your campfire kettle.
Safety Tools
You'll definitely want to pack along heat-resistant tools and protective gear for cooking over an open flame, like a good pair of tongs for turning food, or heat-resistant gloves for handling or removing hot dishes from over the campfire. And check out this set of roasting sticks for hot dogs and marshmallows.
You may find that campfire cooking yields meals that are flavorful as well as memorable, and the kitchen amenities in your new or used RV (like an outdoor kitchen) can help add convenient features, like having an outdoor prep station or a cabinet for dry goods and seasonings. Contact us today so we can help you pick out the perfect unit!