Need a go-to camping recipe for your vacations in your new or used RV? Here's a family favorite. My kids love this recipe for easy breakfast sandwiches because they're easy and customizable for even picky eaters. It's also easy to fix on the run and pack along on hiking trails for a quick re-fuel.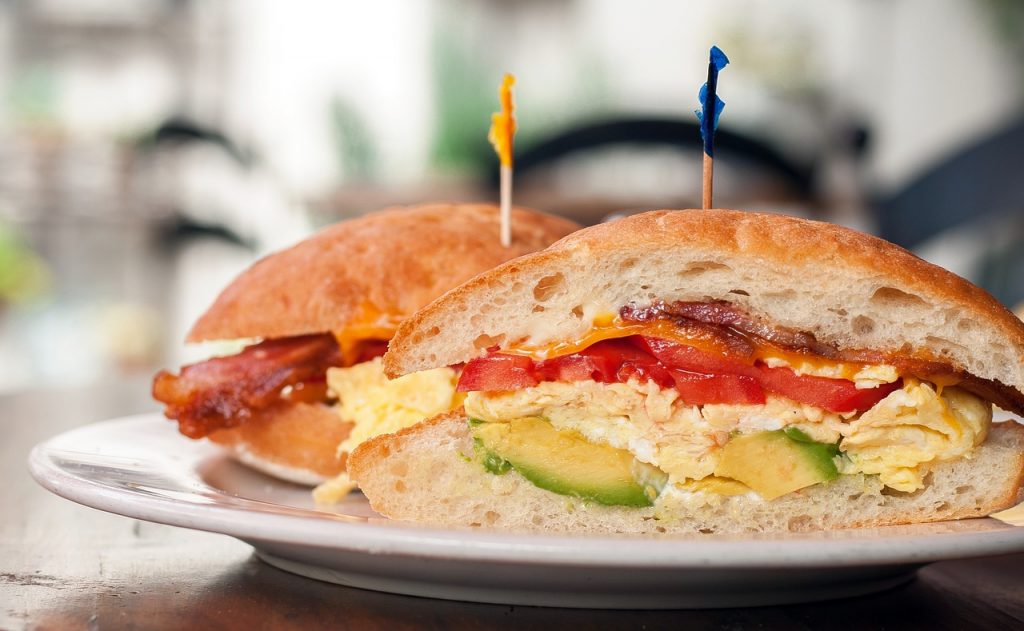 Easy Breakfast Sandwiches
Ingredients:
Most of the following are optional. Take a look at these ideas, and build your own!
Bread options: English muffins, croissants, bagels, and good old fashioned plain toast are all perfect for this.
Eggs: one per sandwich
Meats: sausage, sliced lunchmeat ham/turkey, or bacon. Sanity saving tip: I used pre-cooked bacon slices and also pre-cook sausage patties and keep them stored in a food storage container in the fridge. When they're ready to heat 'n eat, pop 'em in the microwave til they sizzle.
Cheese: family favorites around here are cheddar, pepper Jack, and Swiss. Gouda, Monterey Jack, and classic American cheese slices are great, too.
Spreads: Dijon mustard, mayonnaise, cranberry jam, salsa, or pepper jelly.
Veggies: sliced tomatoes, bell peppers, mushrooms, avocado, sprouts, and cucumbers. If you can eat it on a sandwich, slap it on! There's no wrong answer here!
Assembly time:
This recipe is truly a sprint, not a marathon. It goes together SO fast, so take a quick look at these assembly directions so you aren't left in a trail of smoke.
Fry or scramble an egg the way you want it. Remove from heat and set aside for a hot minute.
While you're cooking the egg, toast the bread you're using and lightly butter if desired (it's better with butter!). Heat meats you'll be using in the microwave – about 15 seconds.
Stack it: bread, cheese, toppings, spread, meat, eggs, more bread.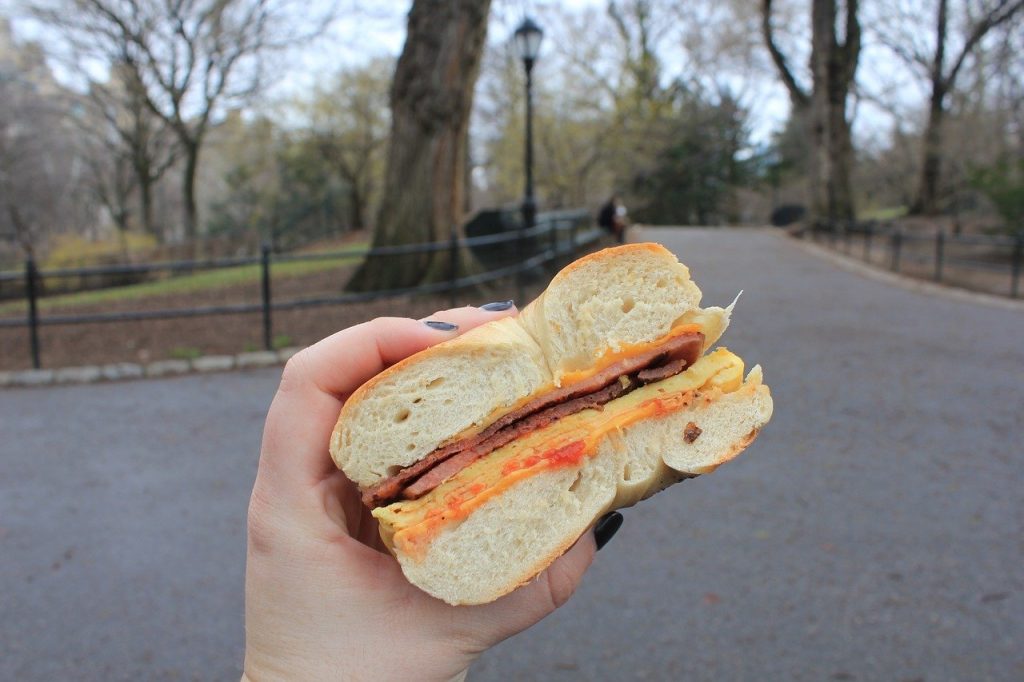 These easy breakfast sandwiches are hearty and filling, and who doesn't love a fully-custom sandwich? Even picky eaters can rejoice over mealtime being exactly the way they want it. This is also a great recipe to use up leftovers in your fridge, like this turkey and bacon bagel I recently threw together at home:
Easy breakfast sandwiches are a go-to camping recipe for our family. They're perfect for enjoying around the campfire in the morning with a hot, fresh cup of coffee and it's the perfect recipe for bringing the whole family together in literally the time it takes to cook an egg.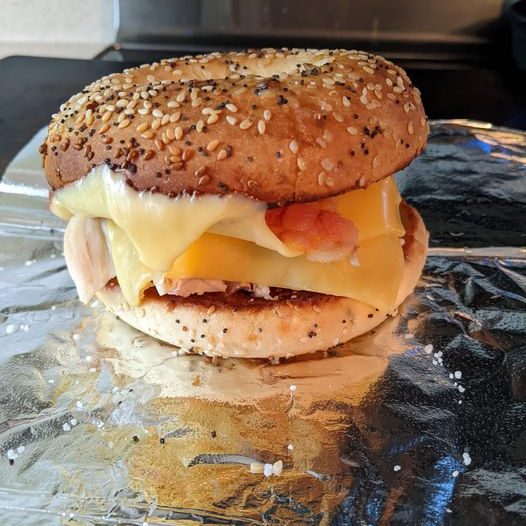 We can also help you enjoy the family time you're spending together by helping you pick out the perfect new or used RV and at an affordable RV financing rate that works for you. Contact us today!