When you're shopping for a new or used RV, it's important to make a list of the features you know you just have to have. Some of the non-negotiables on your list may include the following:
Bunkhouse or loft
Outdoor kitchen
Outdoor entertainment
Jumbo size storage
Multiple TVs
One of the most popular floor plan features families choose when shopping for a new or used RV is a unit with a bath and a half. And it's not hard to see why! Here are the top 3 reasons you should look for an RV with a bath and a half, and some of the RVs for sale that we offer with these features.
Practicality & Convenience
Let's be honest. If you have more than one person in your family but only one bathroom, chances are someone has had to wait in line at some point. When you start adding more people, the wait times become more frequent – and longer. Our Grand Design Solitude fifth wheel for sale gives you a full bath just off the Master bedroom, and a half bath connected to the living room. Easy access in the center of the RV gives convenience to everyone!
Take a look at more features here.
Personal Privacy
Our Alliance Paradigm fifth wheel for sale definitely delivers on the privacy!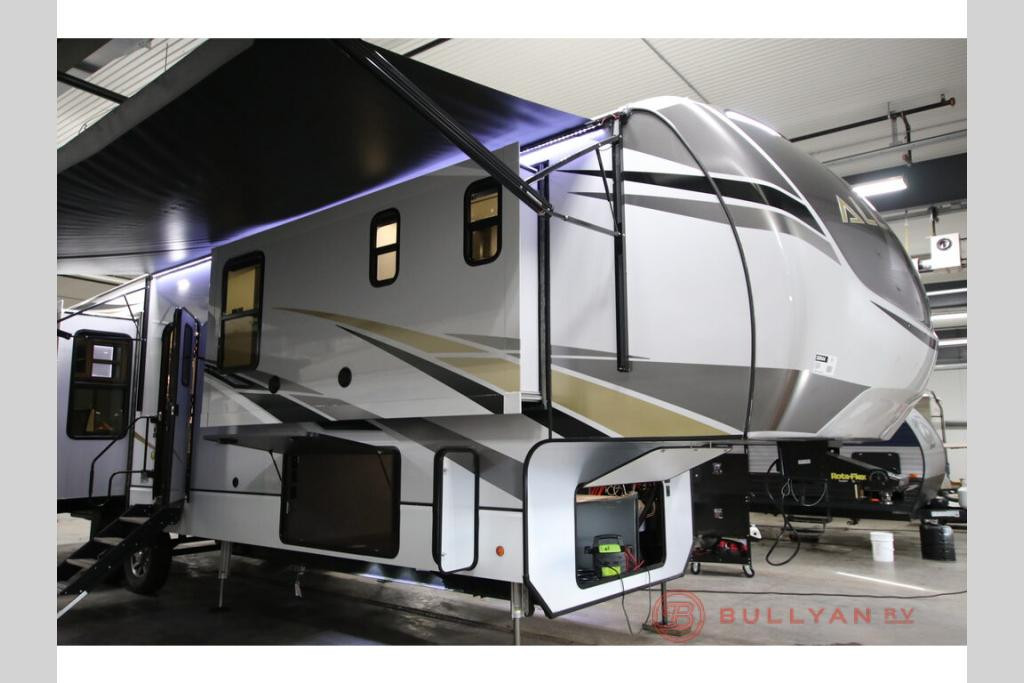 You'll find a half bath near the entrance, but a full front bath connected to the Master suite on one side and a generous walk in closet on the other!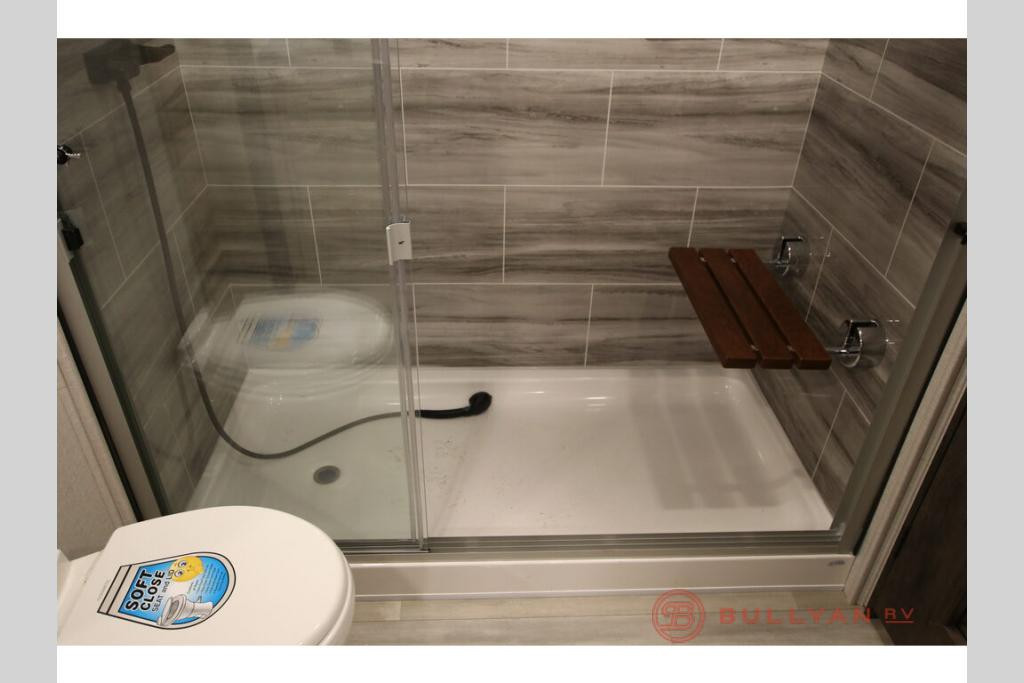 This is a great way to enjoy the privacy and cleanliness of your own bathroom that the kids aren't brushing their teeth in (and spraying their toothpaste all over the mirror). Check out more details here.
Peace & Quiet
Everyone gets up in the morning at different times, so why should early risers disturb the rest of those still sleeping? If you love being able to slip out for an early morning jog or kayak, then check out our Cherokee Arctic Wolf fifth wheel from Forest River.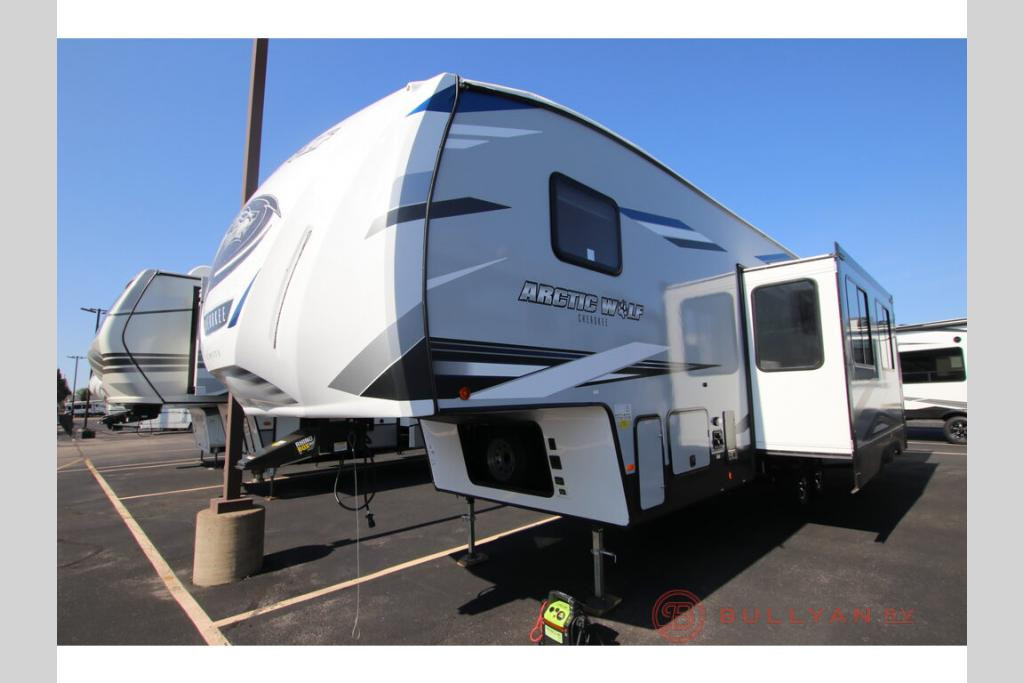 This fantastic fifth wheel provides an exit door from the half bath, so you can freshen up quickly in the morning and slip outside without waking up everyone in the cabin. Check out more photos here.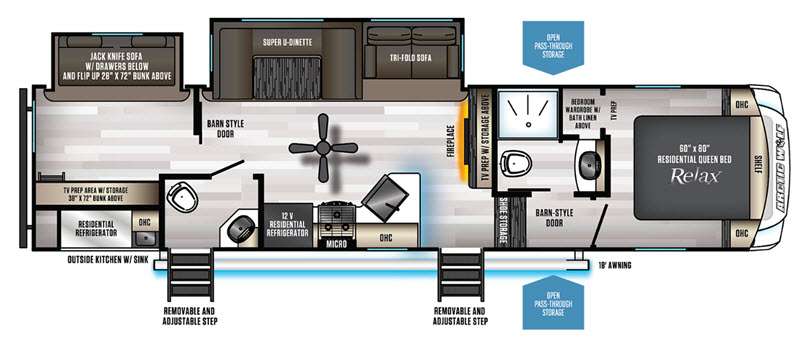 We think that once you travel in an RV with a bath and a half, or see them for yourself, you'll agree that this floor plan feature is a must-have. Browse all of our RVs with a bath and a half here, and then contact us today to schedule a walk through of your favorites!