Minnesota has some of the best farmland in the country–and the best farmers. Next time you're RVing through the state, head to some of these local farms for tours that will keep the whole family entertained.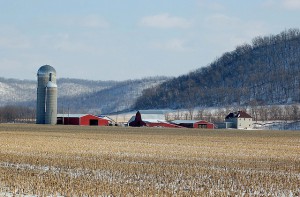 Poplar Hills Dairy Goat Farm in Scandia hosts tours of their goat farm to families throughout the year–call ahead to make reservations. With a herd of 600, the farm is busy. Partly because they are the best at what they do, and partly because their dairy products are just so delicious. Check out their market for products made with goat milk, and of course, a bottle of fresh goat milk of your own.
12521 Mayberry Tr. N. Scandia, MN 55073
Visiting Rolling Hills Arabians and Farm Tours in Omania will give you an inside look at working farm. With horse rides and a petting area, the farm is the perfect spot for a relaxing day out with the kids. Call ahead to make reservations for a farm tour.
18339 407th St Onamia, MN 56359
(320) 532-3261
Farmerica is Waseca is a center created to preserve the agricultural history of Minnesota, and with farm tours and events throughout the year, they are doing just that. Head to the center for a self-guided tour through the farm or for a fun-filled event like Taste of the Farm held in June or their popular All Hallow's Eve Festival in October.
Ready to head out an explore the farmlands of Minnesota? Visit us today to see our newest arrivals and you'll be on the road in no time!