We're delighted to offer low prices on Ice Castle Fish Houses on sale now. You can start truly enjoying the winter without having to feel like you're freezing your tushy off. Ice Castle Fish Houses are designed to keep you warm while fishing on the lake and offer all the accommodations needed to cook great meals, get some rest, and have some fun. With a wide range of models available you can rest assured that there is something here for you.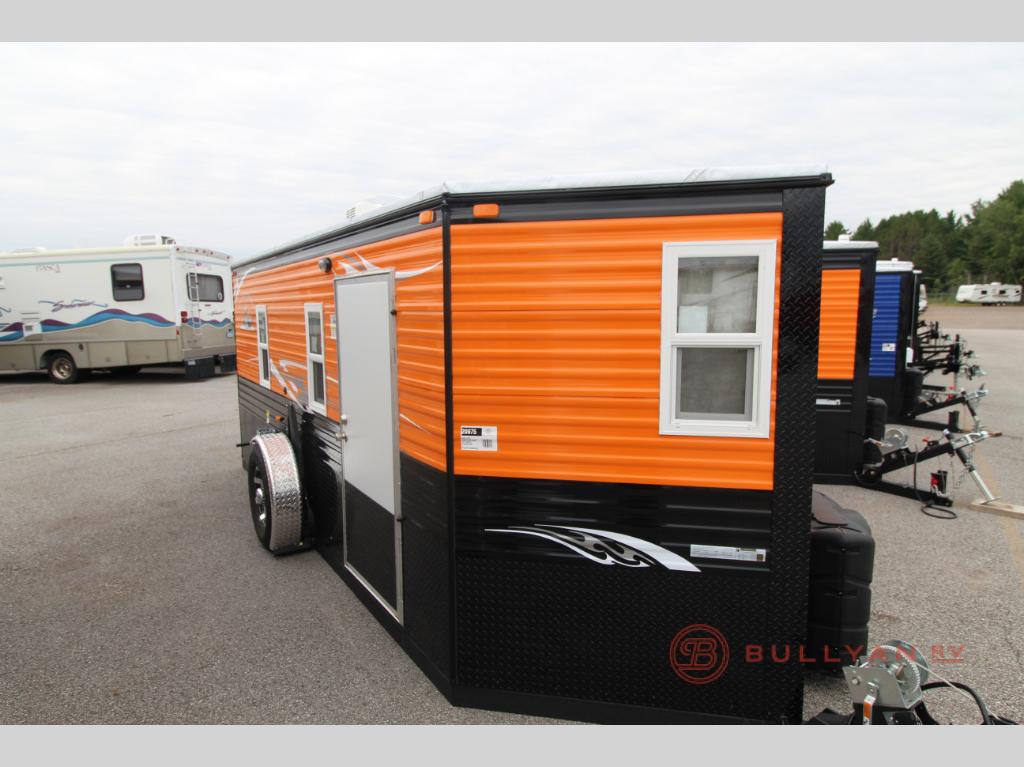 This model sleeps 3 people and offers one bunk. It boasts 5 fishing holes along with a bathroom with a toilet, a jack knife sofa that converts to a bed during the night, and thermopane windows. Who knew ice fishing could be so homey? You'll love this RV's solid construction and fun camp decor ideal for the hunter and camper in your family.
The 17′ RV Limited fish house offers a little more space and luxury for those seeking it. This includes a bathroom that includes a toilet and shower, as well as a kitchenette that has a two burner range and sink. You'll love how this floorplan includes multiple bunks to accommodate more people, yet doesn't skimp on style.
This impressive fish house is perfect for those who want to take the entire family on the lake. With a kitchen that includes a microwave, two burner range, sink, and refrigerator, and a bathroom that is so spacious you might feel like you're at home, this is a great place to spend time and relax. One of the best features of this fish house is not just the multiple fishing holes, but the huge dinette that allows the entire family to enjoy meals together.
If you're interested in learning more about our selection of Ice Castle Fish Houses for sale, contact us. We can answer any questions you have and make sure you have the information needed to make the best decision for yours and your family's needs.