If you're looking for a beautiful late summer/early fall camping destination in your new or used RV, hitch up and hit the road for Cuyahoga Valley National Park in Ohio! Learn more about this beautiful, refreshing, and inspiring area to reconnect with nature below and then start planning your trip today!
About the Park & Things To Do
Waterfalls, hiking, biking, paddling, fishing, horseback riding, and more… Cuyahoga Valley National Park has it all, and you can get started here checking out the things to do! You'll want to take time to drink in the beauty of the nature around you and move along at an unrushed pace. Enjoy the picturesque Brandywine Falls and make plans for a return trip next year!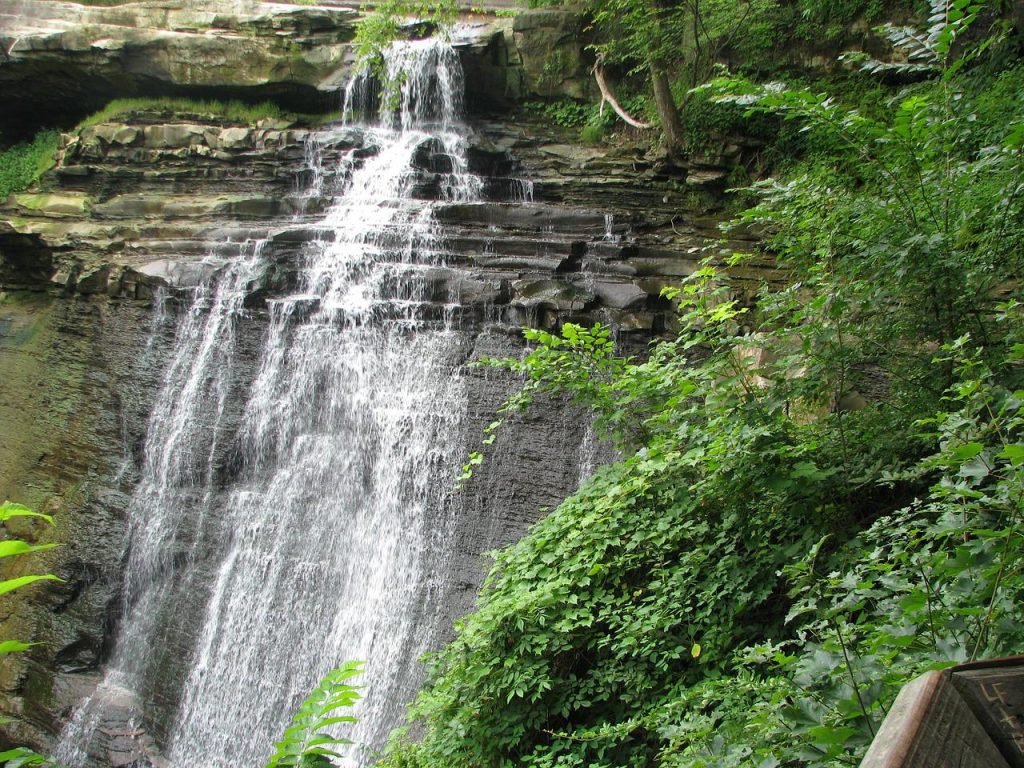 The NPS website offers this information about the hiking opportunities:
There are over 125 miles of hiking trails in Cuyahoga Valley National Park. These trails range from nearly-level to more challenging, and pass through various habitats including woodlands, wetlands, and old fields. Some trails require you to cross streams with stepping stones or log bridges, while others…are nearly level and are accessible to all visitors.
Lace up your boots – who's ready for exploring what these trails have to offer? Check out trail information here.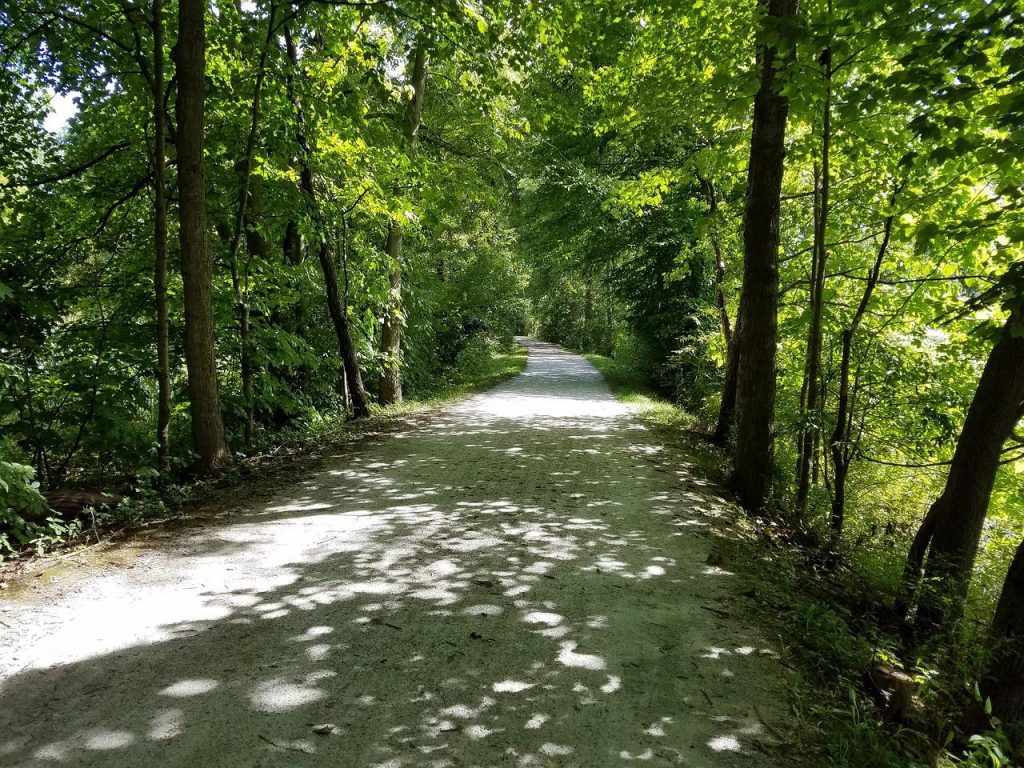 Whether you love mountain biking or more leisurely rides, there are also plenty of biking trails to explore! Enjoy more than 60 miles of paved all-purpose trails provided by Cleveland Metroparks, or – for the mountain biker in the family – tackle the East Rim Trail System for some extra fun challenges. Get more bike trail information here.
Cuyahoga Valley Scenic Railroad
All aboard! The kids in the family – and Mom and Dad, too! – will absolutely love the Scenic Railroad. The website shares the following here:
The National Park Scenic excursion is a unique way to experience all the natural wonder Cuyahoga Valley National Park has to offer. Sit back and relax as the train weaves through the Cuyahoga Valley and races along with the rushing Cuyahoga River. The route provides passengers the opportunity to possibly spot eagles, deer, beavers, and herons in their natural habitat.
Camping at the Park
For day visitors, there is plenty of RV day parking available. If you're wanting to stay overnight, there are five campgrounds to check out! Find out about all of those options here.
Ready to book your trip today? We can get you on the road safely with a quick RV tune up. Stop in or contact us today!