It's not Thanksgiving with apple pie! If you're in charge of bringing the apple pie to the family gathering, you can't go wrong with this recipe. Plus, if you're traveling in your new or used RV for the holidays, this is a great RV Thanksgiving recipe to bring along.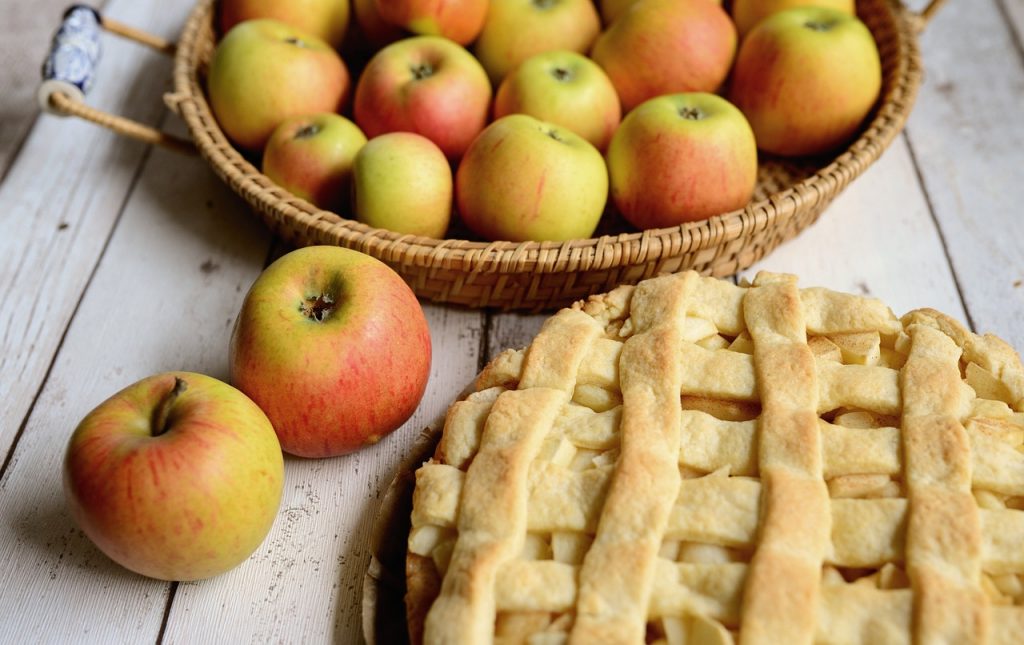 Best Apple Pie
Ingredients
5 Golden Delicious apples
2 Tablespoons lemon juice
1 stick salted butter, cut into 8 pieces
3 tablespoons all-purpose flour
½ cup white sugar
½ cup packed brown sugar
1 Tablespoon cinnamon
¼ cup water
2 refrigerated or frozen pie crusts
One egg, beaten
¼ cup white sugar + 1 tsp cinnamon
Directions
Set the oven to 375 degrees F.
Peel and core apples, and chop into large bite-size pieces. Set aside in a bowl, tossing with the lemon juice to prevent browning.
In a separate, smaller bowl, mix flour with sugars, cinnamon, and water. Stir into the apples and toss to coat.
Press one of the pie crusts into an aluminum pie tin and prick several times with a fork. Add apple mixture. Dot with butter pieces.
Cut remaining pie crust into strips and place in a criss-cross (or woven, if you're feeling extra fancy) pattern over the apple mixture, using longer strips in the middle and leaving a small space between.
Brush the pie with beaten egg and sprinkle with cinnamon sugar.
Bake 35-40 minutes or until pie crust is golden brown.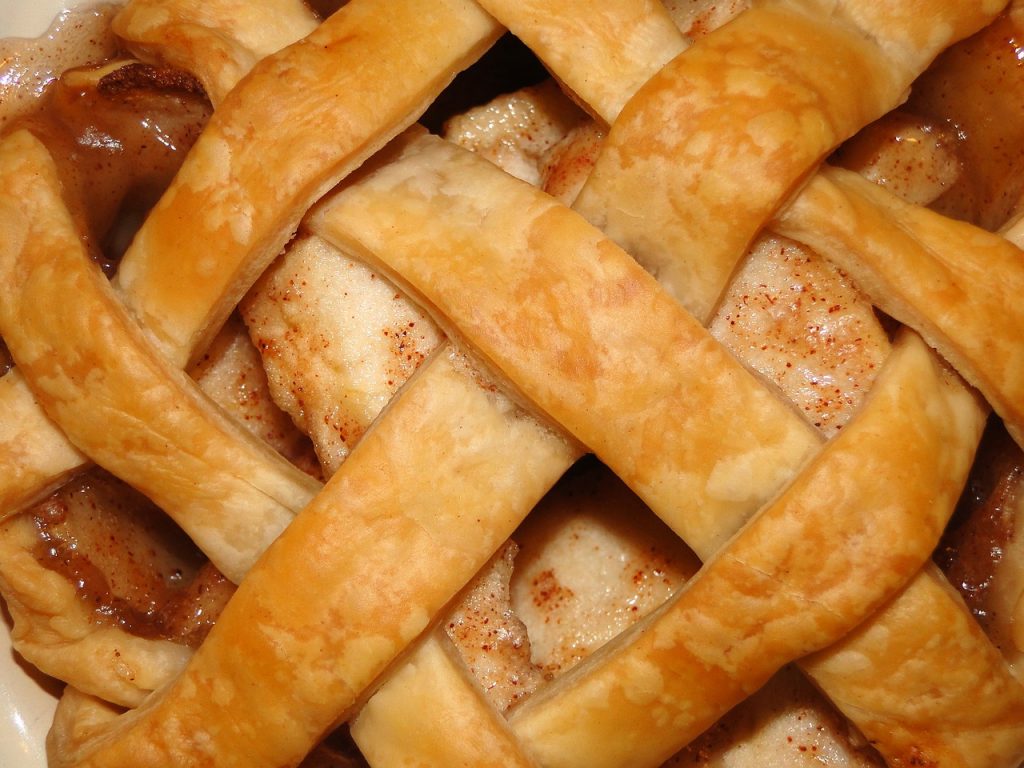 The classic apple that's recommended for baking apple pies is the Granny Smith. But I've found that Golden Delicious are my go-to apples and have used them in my apple pies for years.
Need more RV tips? We're a phone call away. Contact us today with any questions you may have about shopping for, financing, or servicing your new or used RV! We wish you a wonderful and warm Thanksgiving!