If you're planning to travel for the holidays in your new or used RV, here are some great tips to keeping the holiday spirit alive!
Decorate – Just Smaller
Who doesn't have some favorite Christmas decorations? Don't just leave them at home! Instead, modify how you like to decorate and keep it on a smaller scale, such as these ideas:
A tabletop tree at your dinette, or a wreath above your RV's living room fireplace. Don't forget to decorate them with miniature, shatterproof ornaments!
A string of lights attached to either your awning or bordering your windows instantly increase how merry and bright things are!
In the living room, don't forget the holiday throw pillows or a comfy throw blanket in your favorite seasonal colors!
Consider a table top nativity set, a basket of Christmas citrus, or even a bowl of mini ornaments nestled around your favorite candle.
Keep Traditions Alive
If you have favorite holiday traditions, like watching annual movies, reading A Christmas Carol, or decorating cookies, take those with you! Download your favorite books to your tablet for a lighter-weight read, and use your preferred digital service to stream the movies. Take a tin of pre-baked cookies and containers of frosting to decorate the cookies with grandkids once you've made it to your destination.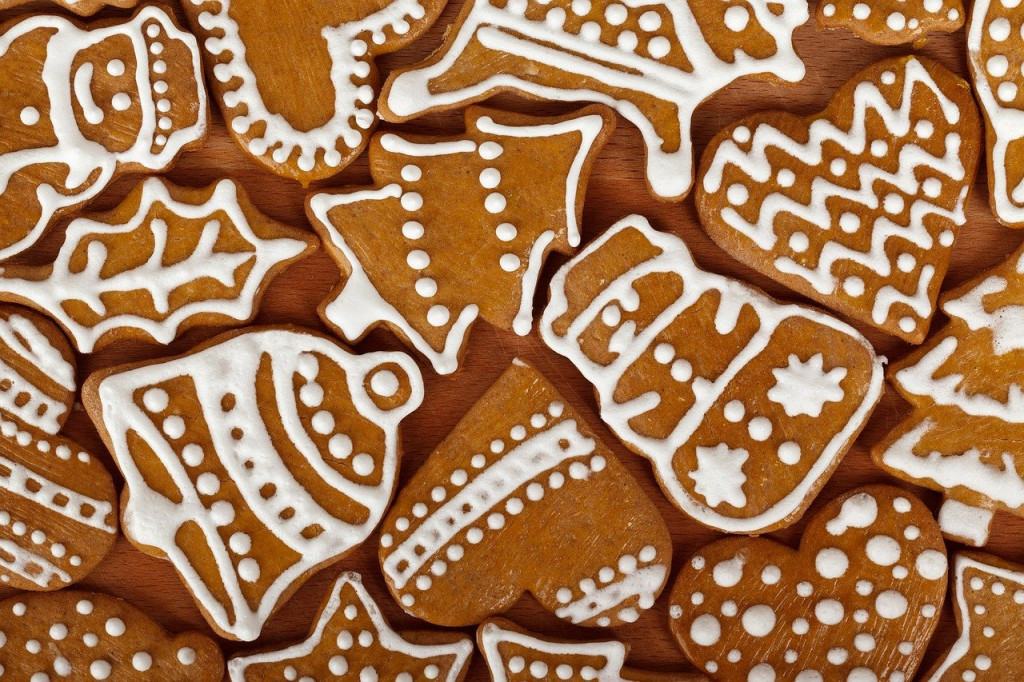 If you enjoy other traditions like driving around to see lights, or helping serve at a community soup kitchen, check the events page on the Chamber of Commerce website of the town you'll be visiting for a list of options and things to do while you're there.
Stay Flexible
Of course, one thing everyone has learned a little more of in the last two years is the value of being flexible. Holding your plans loosely and keeping a Plan B in mind will help give you peace of mind when last minute changes threaten to disrupt your plans.
Finally, remember that the holidays are best enjoyed when you keep the spirit of them in your heart. Kindness showed to strangers at the gas station can be more powerful than the prettiest gift, so keep your eyes open for opportunities to bless others when traveling for the holidays in your new or used RV. You won't be disappointed!
Contact us today if we can help make sure your RV is road-ready before you start your travels!