One of the best things about Christmas is the complete flexibility you have to get creative and turn what might've been an ordinary lunch meal into a fun appetizer. In fact, that's what makes this appetizer enjoyable: it takes a lunch time staple and provides you with an hearty appetizer that will hold everyone over until the big meal. And, if you're planning to hop in your RV and travel to get to your family's place, you'll love how easy this is to prepare in any kitchen.
French Dip Squares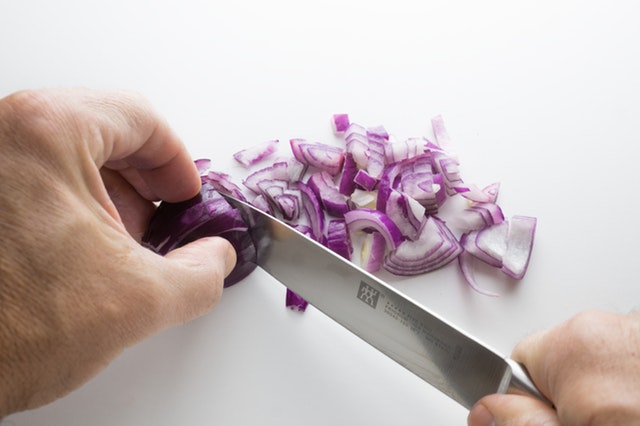 Ingredients
Cooking spray
2(8-oz.) tubes refrigerated crescent rolls

5 tbsp. 

butter, divided

1 

medium onion, thinly sliced

4 

sprigs fresh thyme, divided
Kosher salt
Freshly ground black pepper

1/3 c. 

grainy mustard

1/2 lb. 

deli roast beef

9 

slices provolone

1 tbsp. 

freshly chopped parsley

1 

clove garlic, minced

1 c. 

low-sodium beef stock

1 tbsp. 

Worcestershire sauce
Directions
Preheat oven to 350° and grease a 9″-x-13″ baking sheet with cooking spray. Place one unrolled can of crescents on prepared baking sheet and pinch seams together.
Caramelize onions: In a large skillet over medium heat, melt 2 tablespoons butter. Add onion and 2 sprigs thyme and season with salt and pepper. Cook, stirring occasionally, until onions begin to soften and caramelize.
Create squares: Spread mustard onto prepared crescent, leaving a 1/2″ border clear on all edges. Top with a layer of roast beef and a layer of provolone. Top with caramelized onions, then unroll remaining tube of crescent rolls and place on top of onion layer. Pinch together seams to seal.
Melt 2 tablespoons of butter and brush all over top of crescent dough, then sprinkle with parsley and salt. Bake until dough is golden and cooked through, about 35 to 45 minutes. (If dough is browning too quickly, cover with foil.) Let cool 15 minutes before slicing into squares.
Make au jus. Melt 1 tablespoon butter over medium heat. Stir in garlic and cook until fragrant. Add beef stock, Worcestershire sauce and remaining 2 sprigs thyme, stripped from stem. Season with salt and pepper. Simmer for 10 minutes until reduced slightly.
Serve squares with au jus on the side for dipping.
If you're interested in learning more about our selection of new and used RVs for sale, contact us. We can answer any questions you have and make sure you've got the information needed to make the best decision for your needs. We can also assist with RV financing, so affording your dream