We recently wrote about Devil's Lake, North Dakota as a perfect winter camping destination for ice fishing, but have you checked out Devil's Lake State Park in Wisconsin as a spring camping destination? We're not sure what's up with all of the similarly named lakes, but this is one you won't want to miss for your early spring camping trips in your new or used RV. Learn more below!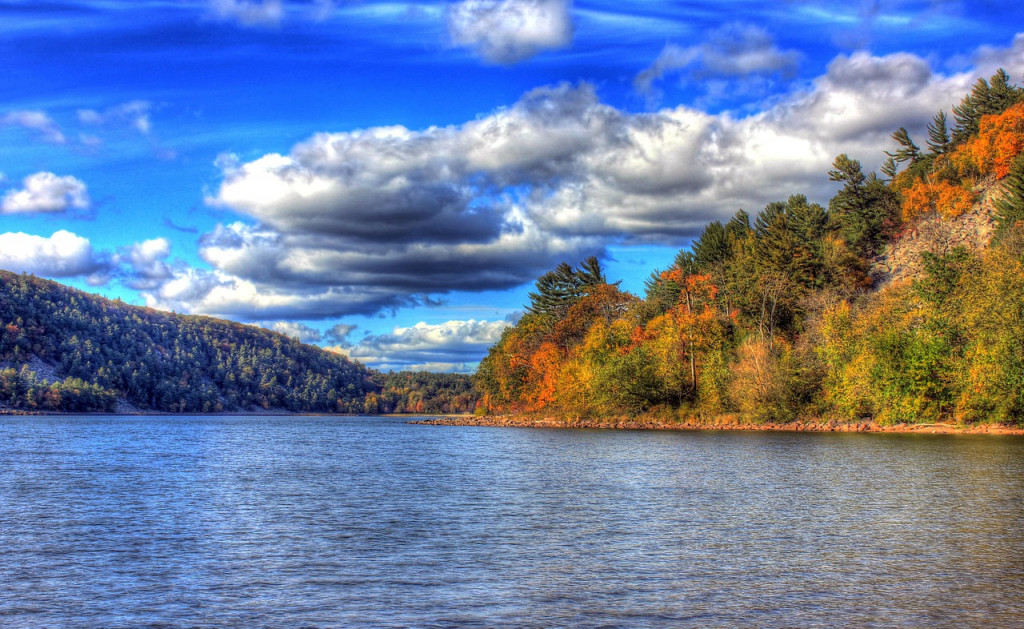 About Devil's Lake State Park
Devil's Lake State Park is Wisconsin's most popular state park among visitors. Once you visit and enjoy this beautiful park for yourself, you'll see why! With a wide variety of outdoor recreation available, you won't run out of things to do. Grab info on outdoor activities like hiking, rock climbing, boating, and more here.
The state park's website offers the following:
Situated along the Ice Age National Scenic Trail, Devil's Lake State Park offers magnificent views from 500-foot quartzite bluffs overlooking a 360-acre lake. Visitors enjoy nearly 30 miles of hiking trails, lakeshore picnic areas, swimming beaches, paddling opportunities, and year-round naturalist programs.
Depending on temps, you may also still enjoy some late winter outdoor recreation, which you can learn more about here.
Camping at the Park
Devil's Lake State Park is loaded with camping opportunities – with more than 420 campsites spread among three different campgrounds, you'll have plenty of options to choose from. You can learn more about each of those campgrounds, as well as make reservations online, here.
Make a Weekend of It
Devil's Lake State Park is just over 4 hours from Duluth, so plan to stay the weekend! It's the perfect weekend getaway camping destination that offers just enough to keep you busy for a few days while being close enough to home that you don't spend the whole time driving. But before you get on the road, make sure to get your new or used RV in for some last minute RV service to make sure it's road-ready. We're one phone call away for this, so contact us today! We wish you fun and happy road trips this spring!