Come visit Ludington State Park in Michigan! This is the perfect summer camping destination if you're longing for a breezy beach getaway in your new or used RV. Learn more about this gorgeous state park and pack your bags!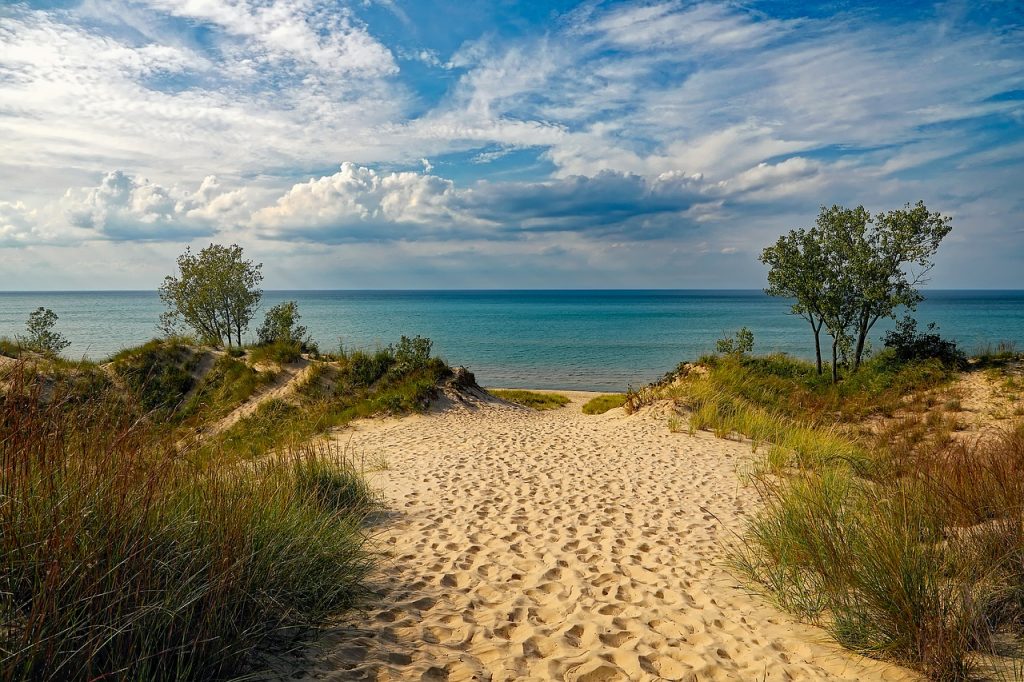 About the Park
Family-friendly beaches….check!
A landscape of sand dunes…check!
An iconic lighthouse…check!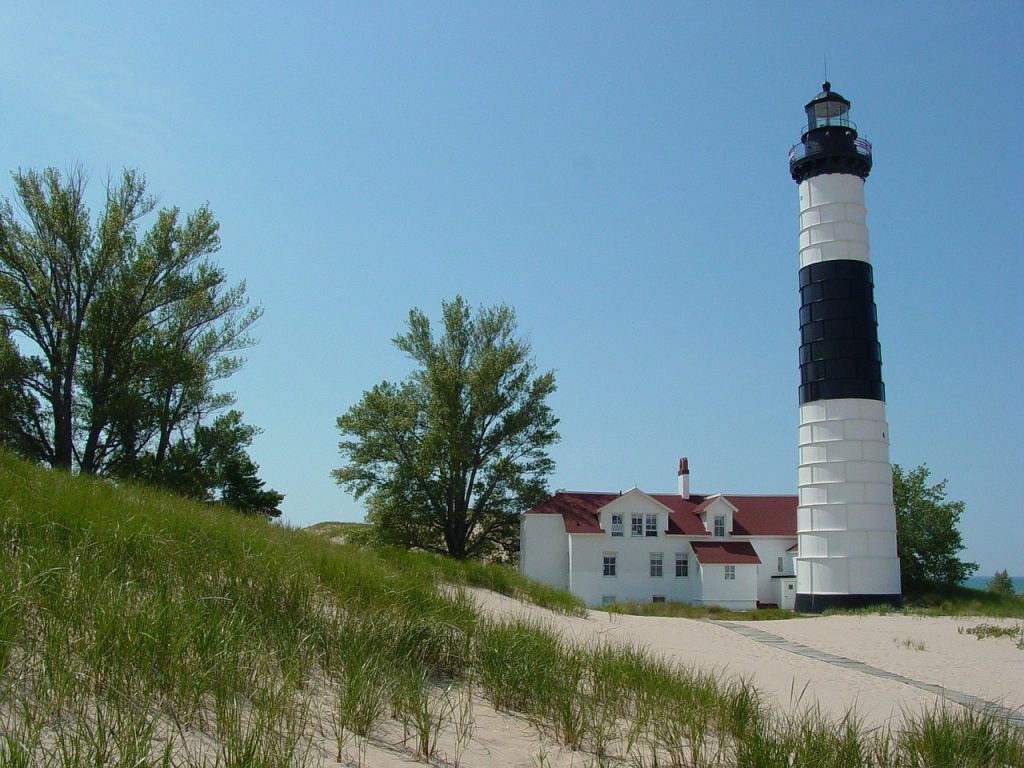 If you love the beach and don't want to travel all the way to an oceanfront, pick Ludington State Park! It gives you all the sounds and feels of a beach vacation, as well as a variety of wildlife habitats to appreciate, from wetlands to marshes to forested areas.
Things to Do at Ludington State Park
We get it: if you're heading to the beach, you're going to spend your days on the beach, enjoying the sunshine and shoreline with your family.
The Ludington State Park website gives the following additional information:
A 1-mile stretch of the Big Sable River runs through the park and provides excellent opportunities for fishing, paddling and tubing. In addition, the park boasts more than 21 miles of marked trails… The iconic Big Sable Point Lighthouse is accessible by foot or bike.
Downtown Ludington provides plenty of extra opportunities for you to shop, dine, and explore. Learn more about the local offerings here.
Camping at the Park
There are three campgrounds at Ludington State Park! You can easily make reservations here. Just select Ludington State Park from the drop down menu, input your travel dates, family size, and the size of your new or used RV under "equipment type."
Before You Go
Call us to schedule some routine RV service before you hit the road! Making sure your RV is road-ready helps provide some extra peace of mind while traveling, and ensures you can enjoy a smooth, hassle-free roadtrip. Contact us today to schedule an appointment!