The practical and unique Sylvan GO is an impressive utility trailer that promises to meet all of your unique needs. Whether you're hauling mulch around your property or taking the kayak out for a trip, you'll love how this trailer changes to meet your need at the time of use. Learn more in our SylvanSport GO Easy Utility Trailer Review.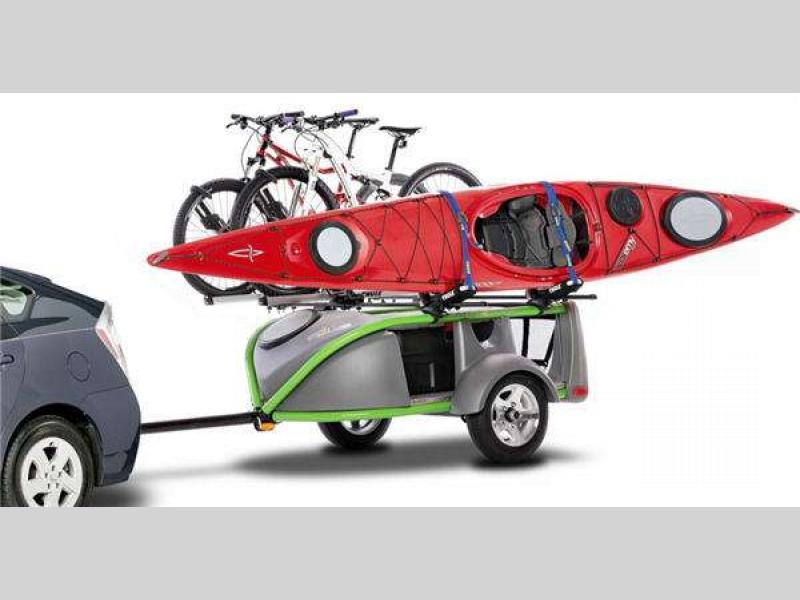 One look at this utility trailer and you'll see that it's full of function and features impressive construction that will last years. At 10′ long this trailer can carry up to 16 cubic feet of gear on its aluminum, diamond-plated cargo deck. The removable tailgate on the cargo deck makes loading and unloading super easy and the variety of tongue lengths (45″ and 75″) means you can choose what works for you. With options that include 400 pound or 600 pound smooth riding torsion axles, you're able to customize this unit to meet your needs.
Features:
Compact and light enough to tow with any vehicle
Dimensions: 120"L x 62" W x 35"H (150″ length with long tongue)
Rigid steel frame, powder-coated for durability
Silver/black or green/black frame color combinations
Weatherproof front storage pod, additional 6.2 cu. ft. storage
Removable tailgate for easy cargo access – even when racks are loaded
Integrated side slots, for side and top panels to protect gear on deck
Available cast aluminum sport wheels
Thule Crossroad 450 Footpack (4) with 78″ Load Bars (2)
Compatible with all major rack manufacturer's products
High quality, marine grade LED lighting system
Integrated, one-step kickstand – optional
Integrated tie-down points
Removable tongue for compact storage
Able to store on end for space saving convenience
Light, (30 lb.) tongue weight – easily maneuvered by hand
Simple to use, ergonomic coupler for 2" ball, 15" ball height
Standard flat 4-wire electrical system
Includes two safety cables
Ships either fully assembled or in kit form, via FedEx Freight
Kit includes all parts and can be assembled at home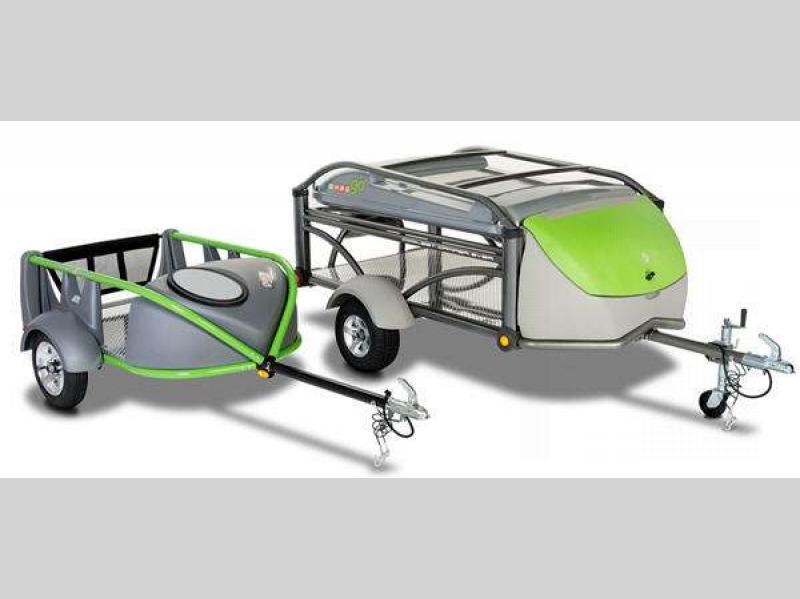 If you're interested in learning more about our selection of SylvanSport GO utility trailers for sale, Contact Us. We can answer any questions you have and make sure you've got the information needed to get the most out of your trailer.