The Boundary Waters Canoe Area Wilderness boasts over 1,000,000 acres of wilderness in the Superior National Forest. It's managed by the U.S. Forest Service. This stunning wilderness area offers tons of activities for the family, as well ample opportunities to connect with nature and make memories.
Features:
Over 1 million acres in size
Nearly 150 miles along the International Boundary
Over 1200 miles of canoe routes
12 hiking trails
Over 2000 designated campsites
Hiking
With over 2,000 miles of hiking designated for foot hikers, bikers, and even equestrians, this park is the place to go to if you enjoy hitting the trails and viewing wildlife. Remember to check on trail conditions to ensure the trails you plan to take are open. And always leave only footprints and take only pictures.
Fishing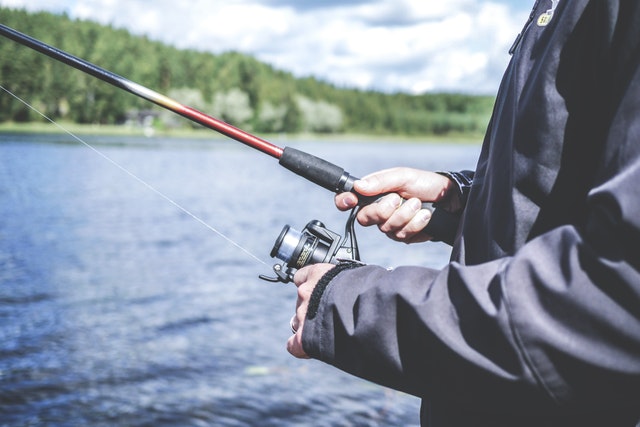 If there's one thing that sets Boundary Waters apart from other parks it's the thousands of lakes, 77 lake accesses, and 13 fishing piers. A variety of fishes can be found in the waters within this park. Walleye and lake trout, as well as bass, crappies, northern pike, yellow perch, rainbow trout, cisco, and even eelpout (burbot) all call the area home. Remember to check with the DNR about fishing permits, as well as how to prevent the spread of invasive species. Never dump bait fish in the water and avoid bringing water and vegetation from other lakes into these lakes by rinsing your boat off. We also encourage the use of lead free tackle to avoid poisoning the waters.
Nature Viewing
Wolves, black bears, and moose all call this area home. There are also over 300 species of birds that can be found. Most people come with the home of seeing one of the big three. We suggest coming prepared to see one, but never doing anything to bait the animals or attract them. Keep food stored away, carry bear spray for your own safety, and if you do see one of these animals keep a safe distance. Never try to take a close up picture with them.
If you're interested in learning more about our selection of RVs for sale, contact us. We'll happily walk you through units, answer questions, and give you the information you need to make the right decision for your family. We can also assist with RV financing. Affording your dream RV has never been easier.