Homemade BBQ is easier than it sounds! In fact, grab this easy recipe for a one-pot meal and enjoy your own easy barbeque sandwiches! Whether you fix it at home during the winter or take it as a camp recipe in your new or used RV, this will quickly become a family favorite!
Easy Barbeque Sandwiches
recipe adapted from tasteofhome.com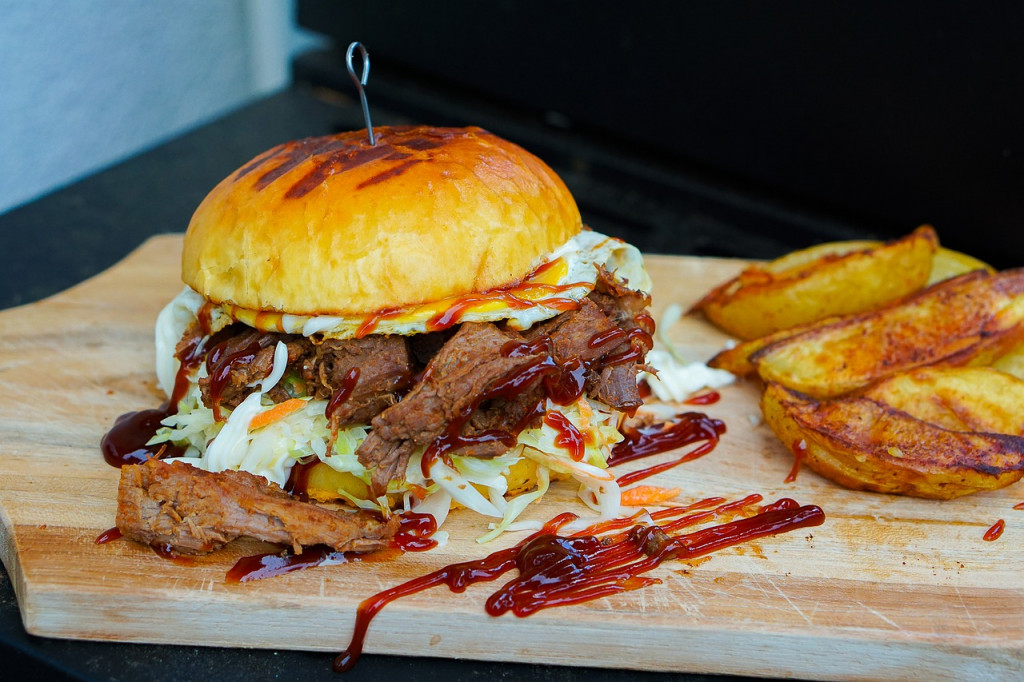 Ingredients:
1 can (6 ounces) tomato paste
1/2 cup packed brown sugar
1/4 cup chili powder
1/4 cup apple cider vinegar
2 teaspoons Worcestershire sauce
1 teaspoon salt
1-1/2 pounds beef stew meat, cut into 3/4-inch cubes
1-1/2 pounds pork tenderloin, cut into 3/4-inch cubes
3 medium green peppers, chopped
2 large onions, chopped
12 sandwich buns
Sandwich toppings of your choice: onions, pickles, cole slaw, etc.
Kitchen tools needed:
Slow cooker (5 quarts or bigger)
Slow cooker liner for easy clean up
Cutting board
Sharp knife
Wooden spoon
Let's get cooking!
Place liner in slow cooker. Add first 6 ingredients directly into the slow cooker and stir to combine.
Cube beef and pork, chop onions and peppers, and add to the mix.
Cook on low heat about 6 hours or until meat is done and tender.
Shred meat with two forks. Serve on buns with sandwich toppings of your choice.
Preassembly tips:
One easy way to prep this meal well in advance is to combine all ingredients in one galloon size food storage bag. Lay flat to freeze. On cooking day, simply thaw enough to slide out of the bag and directly into the slow cooker. Cook as directed.
Cooking meals while camping in your new or used RV doesn't have to be a hassle. In fact, often with just a little tweaking and modification, you may find that cooking is easier and more efficient than ever! Contact us today or stop in. We'd love to help you pick out the perfect unit for your family's traveling adventures!