Labor Day is almost here and that means it's a great time to try amazing recipes the whole family can enjoy. These recipes are easy to make on the road and sure to delight everyone.
Fruit Salad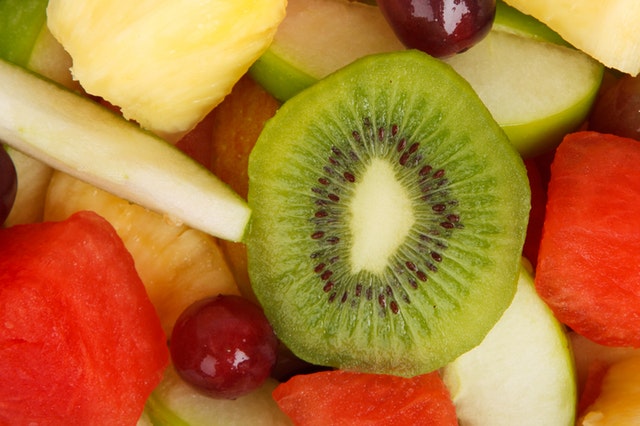 Ingredients
2 kiwis, peeled and diced
2 Golden Delicious apples – peeled, cored and diced
8 ounces raspberries
1 pound strawberries
2 tablespoons white sugar
1 tablespoon brown sugar
3 tablespoons fruit preserves, any flavor
10 (10 inch) flour tortillas
butter flavored cooking spray
2 tablespoons cinnamon sugar
Directions
Mix kiwis, Golden Delicious apples, raspberries, strawberries, white sugar, brown sugar and fruit preserves. Cover and chill (around 15 minutes).
Preheat oven to 350 degrees F (175 degrees C).
Coat one side of each flour tortilla with butter flavored cooking spray. Cut into wedges and arrange in a single layer on a large baking sheet. Sprinkle wedges with desired amount of cinnamon sugar. Spray again with cooking spray.
Bake 8 to 10 minutes. Repeat with any remaining tortilla wedges. Allow to cool approximately 15 minutes. Serve with chilled fruit mixture.
Source: https://www.allrecipes.com/recipe/26692/annies-fruit-salsa-and-cinnamon-chips/print/?recipeType=Recipe&servings=10&isMetric=false
Caribbean-Inspired Grilled Chicken Kabobs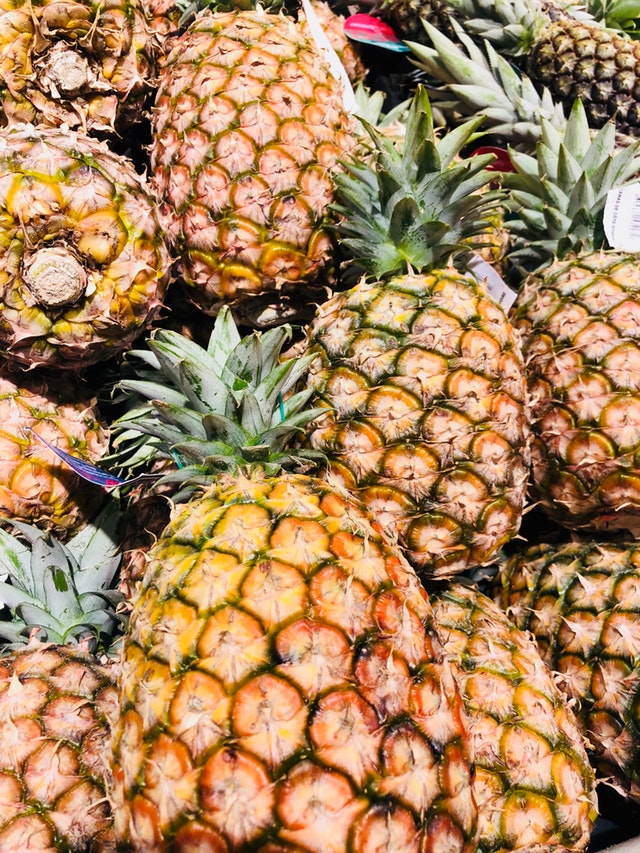 Ingredients
1 cup cream of coconut
1 cup lemon juice
1 tablespoon chicken bouillon granules
2 teaspoons dried marjoram
1 teaspoon garlic powder
1 teaspoon red pepper flakes
1 pound skinless, boneless chicken breast halves, cut into chunks
1 red bell pepper, cut into chunks, or to taste
1 sweet onion, cut into chunks, or to taste
1 cup fresh pineapple chunks, or to taste (optional)
skewers
Directions
1. Whisk cream of coconut, lemon juice, bouillon, marjoram, garlic powder, and red pepper flakes together in a bowl until marinade is smooth.
2. Combine chicken, red bell pepper, onion, and pineapple in a shallow dish and cover with 1/2 of the marinade. Cover bowl with plastic wrap and refrigerate, 4 to 6 hours.
3. Preheat an outdoor grill for medium-high heat and lightly oil the grate.
4. Remove chicken, vegetables, and pineapple from the marinade, and shake off excess. Discard remaining marinade. Thread chicken, vegetables, and pineapple onto skewers.
5. Grill kabobs on the preheated grill, basting with the remaining marinade occasionally, until chicken is no longer pink in the center and the vegetables are tender, 5 to 10 minutes per side.
Source: https://www.allrecipes.com/recipe/238688/caribbean-inspired-grilled-chicken-kabobs/?internalSource=staff%20pick&referringId=2575&referringContentType=Recipe%20Hub
Interested in learning how you can start RVing and enjoying Labor Day on the road. Contact us or stop by to walk through available units. We're here to help you find the best RV for your needs and answer any questions you have. We can also assist with RV financing so affording your RV is easier than ever.