When it comes to the flavors of fall, are you on Team Pumpkin Spice or Team Apple, or both? Apple lovers can unite thanks to today's camping recipe for apple cider! Fall is my favorite time of year to spend on a camping trip. Enjoying crisp, foggy mornings, a crackling campfire, and crunchy leaves on the ground just gets the day started on a good note.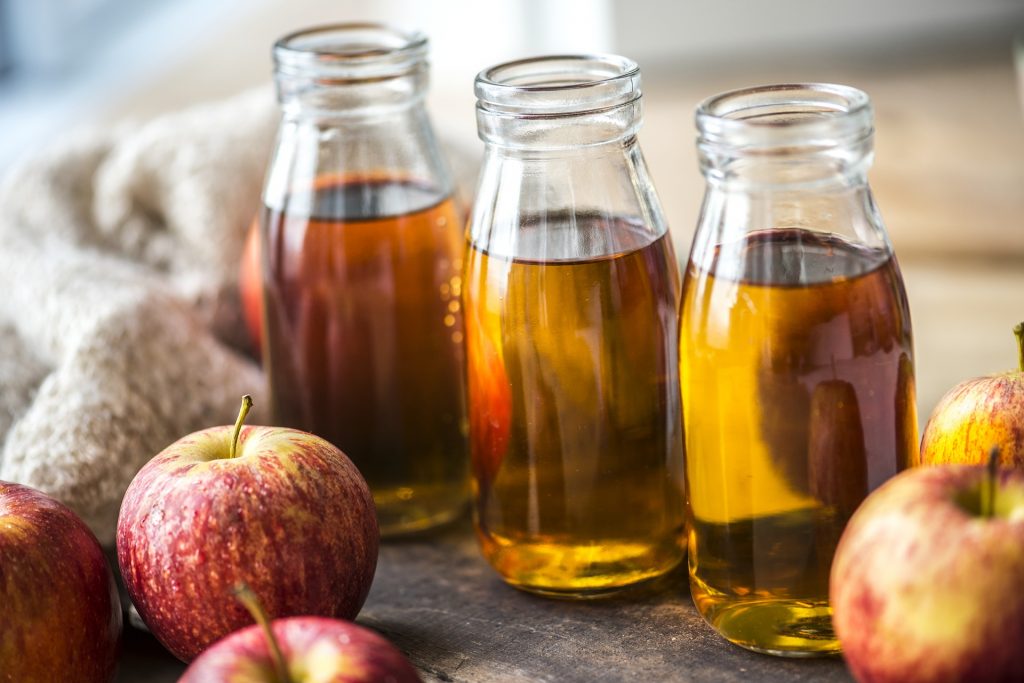 Wherever you plan to head for your fall camping trips this year, taking a great camping recipe for the best apple cider is an absolute must. It's easy to mix and heat up, especially on the outdoor cooktop of your new or used RV. Ladle up steamy cups of this delicious apple cider while you enjoy the campfire as the sun goes down!
Spiced Apple Cider Recipe
Ingredients:
2 quarts apple cider
1 orange, sliced
2 cinnamon sticks, broken into pieces
1 tsp whole cloves
2 Tbs brown sugar
You'll also need:
Dutch oven
Spoon & ladle
Cheese cloth & string
Measuring spoon
Cutting board and knife
Directions:
Spread out a piece of cheesecloth and fold it once in half to double. Place the cinnamon stick pieces and whole cloves in the middle. Draw up the edges of the cheesecloth to bundle the spices, and tie it at the gathered point with string. Set aside.
In a Dutch oven, combine the apple cider with the brown sugar, stirring to dissolve. Add the orange slices and the spice bundle.
Heat over medium-low, stirring occasionally to let the flavors swirl together. Ladle into heat-proof cups and enjoy!
If you want to really save some time down the road, assemble several spice bundles all at once. Cheesecloth typically comes in a package with a couple square yards, so it's a great idea to use it all up. Trust us, you're going to want to enjoy this cider more than once, so make several spice bundles and store them together in one food storage bag, pulling one out at a time and slicing a fresh orange for each batch. Another great advantage to making this on your new or used RV's outdoor kitchen is having room to store all of the ingredients for this cider in the outdoor kitchen cabinets – keeps you from running in and out of your RV for every single thing!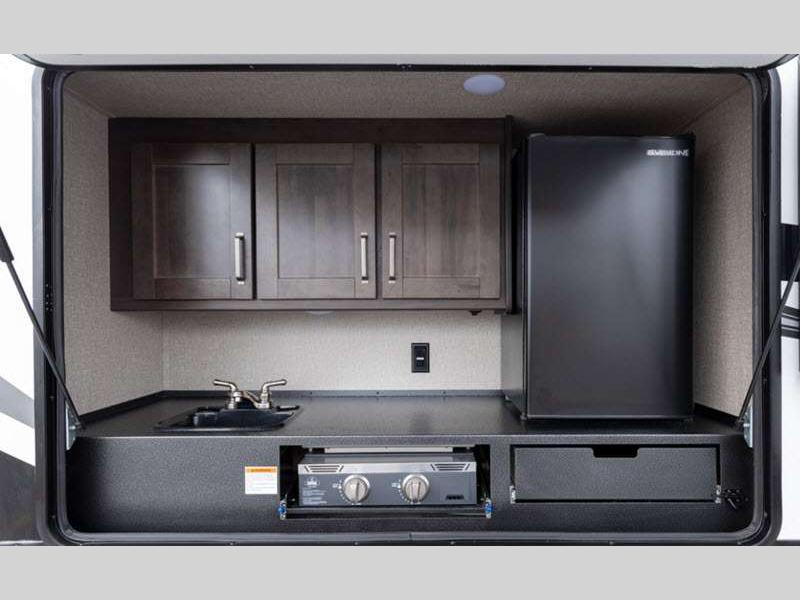 We'd love to help you pick out the perfect RV with all the kitchen amenities you'd like, so stop in or contact us today and make the most of your fall camping trip season!