Lake Vermilion-Soudan Underground Mine State Park takes you half a mile underground to explore mining in Minnesota and tour a physics lab. Five miles of shoreline are preserved and accessible to the public so you can access a 40,000 acre lake with 368 islands. There is also a 2.4 mile Alaska Shaft trail.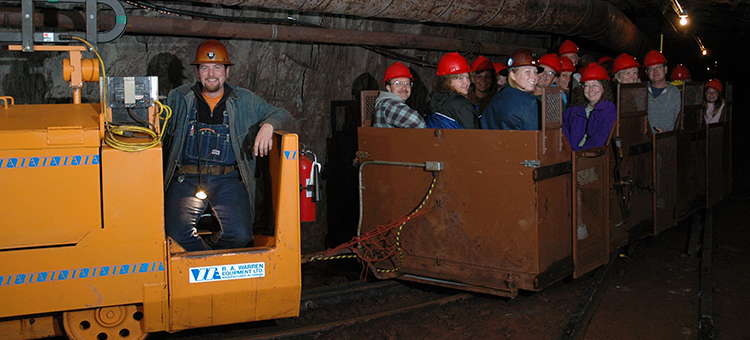 Highlights:
guided underground mine and physics lab tours
fishing
hiking
wildlife
geologic formations
Lander Mattson Peak
Taking a Tour
The mine is open after Labor Day. On weekdays tours run every two hours and every hour on weekends between 10am and 4pm. Beginning in October, mine tours run between 10am and 4pm October 5, 6, 12, 13, 17, 18, 19, and 20. The walking drift tour at 9am on Wednesdays through September. The science tour ends in September and will pick up again next year.
Camping
There are many camping options available to RVers, including options for large groups. Every camping site at the Vermillion Ridge Campground features 50amp and 30amp outlets.
Group camping options can accommodate anywhere from 30-50 people and even offer Wi-Fi.
Ojjig 50 person max, 8 RV pedastals, screened in picnic shelter, council style fire ring, Wi-Fi.
Maang 30 person max, 4 RV pedastals, screened in picnic shelter, council style fire ring, Wi-Fi.
Mooz 30 person max, screened in picnic shelter, council style fire ring, Wi-Fi.
Wildlife Viewing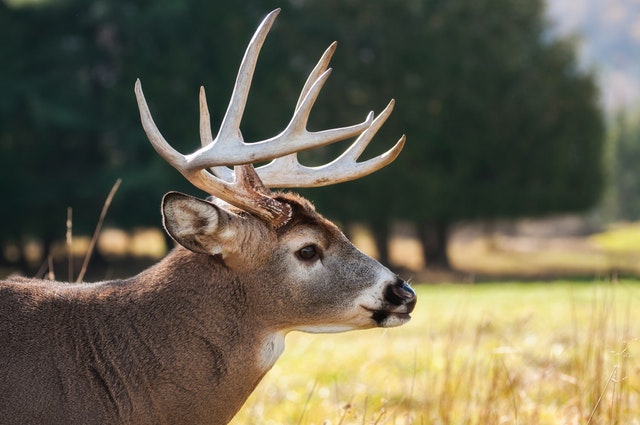 If you enjoy viewing wildlife and getting a good photo op, then you will absolutely love everything this park has to offer. It's truly wild and offers the best of Minnesota. You'll see northern songbirds, loons, hawks, and owls. White-tailed deer, black bears, timber wolves, fishers, and many smaller animals also live in the park. Be sure to keep your distance from all animals. Do not feed them and remember to leave only track and take only pictures. We want to keep Minnesota animals wild and safe.
If you're interested in learning more about RV travel or seeing our selection of new RVs for sale, contact us. We can answer any questions you have and make sure you've got the information needed to make the best decision for your needs. We can also assist with RV financing so affording your dream RV is easier.