Just because parks are closed and our country has largely come to a halt doesn't mean you can't have fun with your family and make memories. In fact, those stuck in quarantine who have an RV might not feel as "stuck" as others. Why? Because you have an entirely different place right by your house that you can safely spend time in with your family.
Looking for a way to have fun with the kiddos? Try these RV staycation ideas.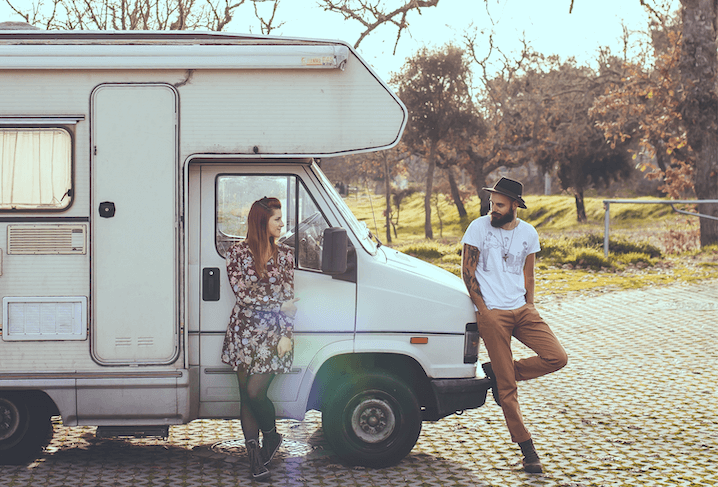 Plan a Movie Night
Sure, you could pop popcorn and watch movies in your living room, but it's way more fun if you open up your RV and get all set up inside to watch a movie and enjoy snacks together. With many RVs offering impressive entertainment centers, you'll love spending time with the family watching a movie.
Want an even more fun idea? Start a campfire outside (if permitted in your area) and open your RV's awning. Then, hang a sheet up and use a projector to project your favorite movie on a truly large screen.
Family Slumber Party
If you've got older kids, chances are they're getting a little batty missing their friends. Here's some good news: send them out to the RV for a family slumber party. They'll have fun having a separate space from mom and dad and can even Zoom meeting their friends in to the slumber party for a little virtual hangout.
Plan Your Next Vacation
Head out to the RV as a family and take the time to plan your next vacation as a family. Nothing will get everyone's creativity going like being in the RV and talking about the places you want to visit and things you want to do. Let each member of the family share what they are excited about doing, where they'd love to visit, and then assign everyone a task to plan some aspect of the trip.
Interested in learning more about our selection of RVs for sale? Contact us. We'll answer your questions, walk you through units, and ensure you have the information needed to make the best decision for your needs. We can also assist with RV financing. Affording your dream RV has never been easier.